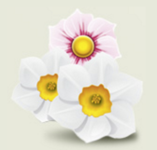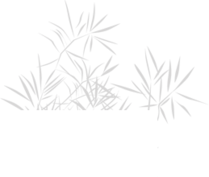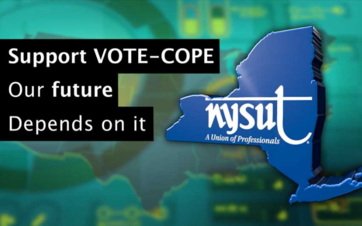 Stand up and give to Vote/Cope

By Bill Spreter

You did not crash the stock market, create a mortgage crisis, a gas hike, or layoff millions of workers, yet you are somehow responsible for the recession and the slow economic recovery. I don't believe that and neither do you, but some leaders in power somehow think so. That's why attacks on pensions, social security, Medicare and Medicaid as well as harmful tax caps on schools are the "solution" according to those same politicians and financial leaders whose policies tanked the economy.

That's where Vote/Cope comes in. To combat the real threats of pension reductions and diminishing the programs and healthcare retirees need and depend upon, your Vote/Cope contributions by pension deduction or by check are vitally needed. We must tip the balance of power through persuasion and our vote toward policies that preserve the future of our schools and the middle class.

Note that attacks on teachers and their pensions are occurring in Wisconsin, Ohio, and sixteen other states. Social security and Medicare and Medicaid are being eyed for possible reductions on the national scene. Your contributions and participation in the political process is crucial. Your voluntary contribution to NYSUT's political action fund is the most effective way you can help. It will produce results and protect retirees' interests in Albany and Washington, D.C

Please give generously. NYSUT will begin soliciting for Vote/Cope this October. See me for Vote/Cope forms as well.


What is Vote/Cope?

Vote/Cope is the non-partisan political action arm of NYSUT. It is funded by voluntary contributions from members and advocates for labor, education and health issues on the local, state and national scenes. Its contributions are kept separate from those of NYSUT. Decisions on the use of the funds are made by a statewide committee. It also provides rebates to local participating unions for political action. Contributions or gifts to Vote/Cope are not tax deductible.

Vote/Cope Contribution Forms

Click here to download the Vote/Cope contribution card - side 1 and side 2.

​