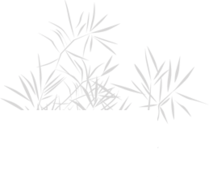 Retiree Council 7 Luncheon Information
2017 - 2018 Schedule



​Reservations should include:
1. The month of the luncheon for which you are reserving
2. Your meal choice(s) when one is offered
3. Your name, address, phone number and
4. Your check made out to Retiree Council 7 for the number of

people on your reservations
5. The RC7 mailing address is at the bottom of this page.

​

September 19 - NYSUT
Catered by Brooklyn Pickle $15




October 17 - Lasca's, Auburn - $17


November 21 - Barbagallo's - $21
Choice of Stuffed Chicken, Roast Beef, or Fillet of Sole served with mashed potatoes and green beans.
Ice cream dessert and beverages.


December 19 - Bellevue Country Club

​1901 Glenwood Ave, Syracuse, NY 13207
Choice of:
Eggplant Parmesan Cutlets over Angel Hair Pasta $18
Baked Haddock with Cracker Crumb Topping, Oven Roasted Potatoes and Seasonal Vegetables $23
Pork Loin with Carmelized Apple Cider Reduction, Oven Roasted Potatoes and Seasonal Vegetables $20

Entrees include garden salad, dessert, and beverages.




March 20 - Orchard Vali, Lafayette - $20

Choice of Philly Cheese Steak with French Fries, Chicken and Biscuits, Batter Crumb haddock with mashed potatoes. Dessert and beverages


April 17 – Camillus Fire Hall - $20
Selected Buffet with entrees of Ham, Pork, Chicken, and Penne Pasta, hot vegetables, salads, rolls and butter, dessert and beverages.


May 15 – Springside Inn, Auburn - $20
Choice of Broccoli and Cheese Quiche with fresh fruit, Julienne Salad with fruit cup, Turkey Wrap.
Dessert and beverages.

June 19 – The Lodge at Welch–Allyn - Cost - $26​

Variety of Composed Salads with toppings, greens, hot meats, and seafoods. Rolls and butter, dessert and beverages.​

Mail check (NYSUT RC 7) at least 2 days before due date, which is the FIRST of the month, to:
Mary Hanus
NYSUT RC7 4983 Brittonfield Pkwy.
PO Box 247
East Syracuse, NY 13057

When reserving multiple luncheons, each reservation must have a separate check.
When reserving for multiple people, please indicate individual menu choices. Thank you.